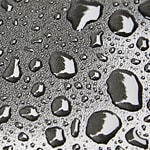 If you've ever had to pick up somebody from the airport and got in your car to notice that your vehicle is dirty, we have a few tips to help you get it clean as quickly as possible. At Fuccillo Chevrolet, Inc. in Grand Island, NY, we were always interested in helping our customers keep their vehicles as clean as possible with these tips.
The first thing you should do to clean your car quickly is pick up all of the trash in the car. The next thing you should do to make sure that your vehicle isn't dusty is to used wipes or a rag to get all of the dust out of your car and clean out your cup holders.
Then, wipe all of your seats off with a dry rag and push any dirt or particles onto your floor mats. Take the floor mats out of your car and shake them off onto the ground or into a trash can. Don't forget to check your trunk!